We will be announcing the 2023 Performer lineup soon!

Do you have a favourite performer? Check out our daily performance schedules* below so you don't miss a show – COMING SOON!
Friday, September 1st
Saturday, September 2nd
Sunday, September 3rd
Monday, September 4th
*All schedules are subject to change. Keep checking back for updates.
Freddie Ratkovsky
Muralist
Freddie is a print and ink artist whose radical art work will be gracing the BuskerFest grounds this year! Keep your eyes peeled for their inspirational mural that will depict 'radical optimism' and inspire people of all ages, abilities, and experiences to create space for themselves and push change in this world. 
Jenny Jupiter


Roaming Performer
Combining mime and movement technique, unique and spectacular costumes, music, and a dash of clowning, Jenny Jupiter has landed in the city where she hangs her helmet, Toronto, to meet and delight the Earthlings of BuskerFest. A hilarious take on the traditional living statue, Jenny is an interactive character artist who is out of this world!
Les Moutons
Installation / Roaming
BAHHHH!! Reality meets fantasy in this wordless live installation! Travel to a strange and hilarious universe as CORPUS takes you through a carefully studied, surrealistic overview of sheep behaviour and takes audience interaction to new heights. We can guarantee you've never seen anything quite like this!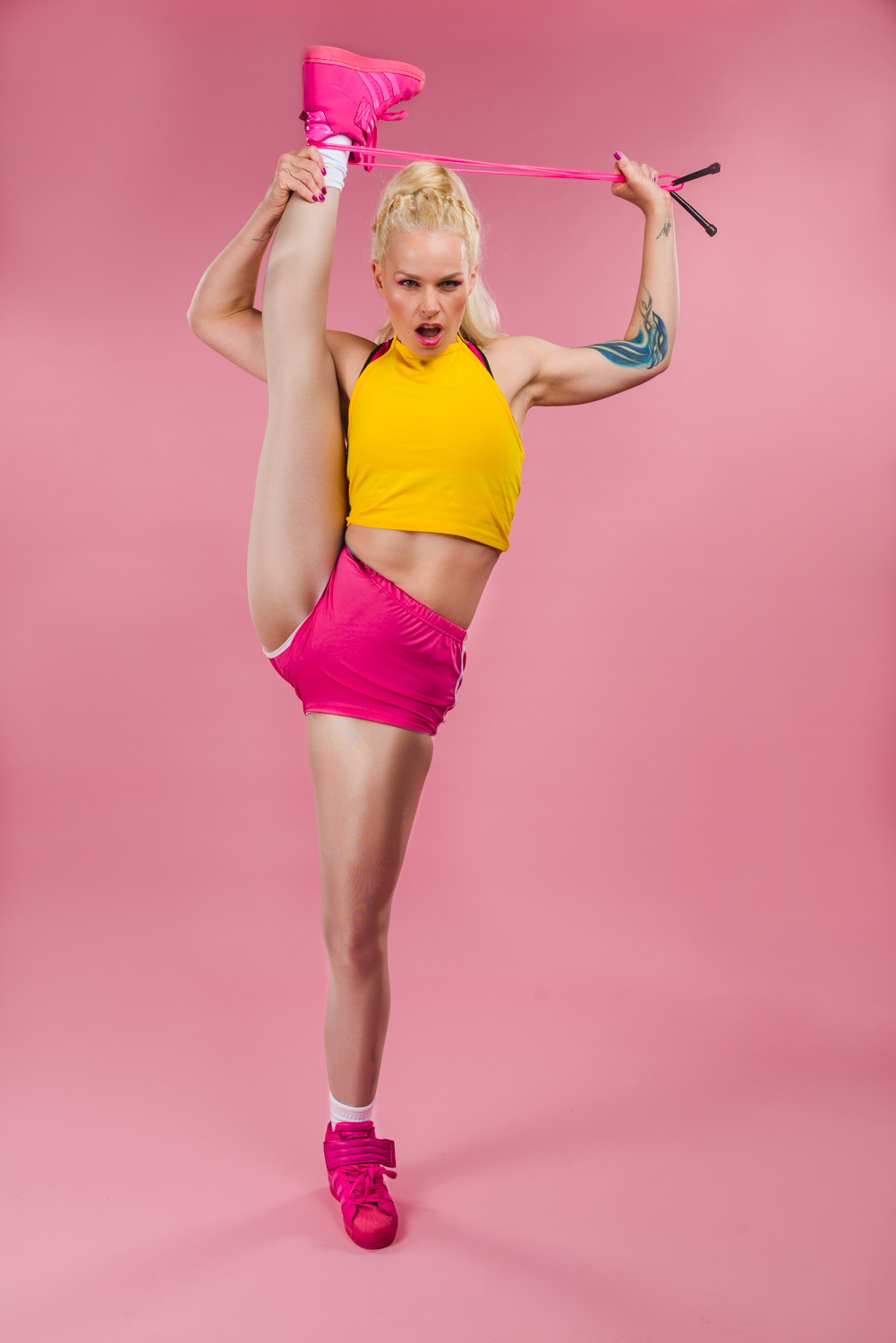 Watch Lisa Lottie 'bend it like Barbie' with SUPER stunts of flexibility and some of the most incredible hula hoop tricks you have ever seen! To top it all off she will perform the worlds most dangerous hula hoop stunt: balancing sky high on just one foot…expect great feelings of exhilaration and remember to scrape your jaw off of the floor ! 
Subscribe to not miss out on anything important.
Torontobuskerfest.com | 2022 – ALL RIGHTS RESERVED.